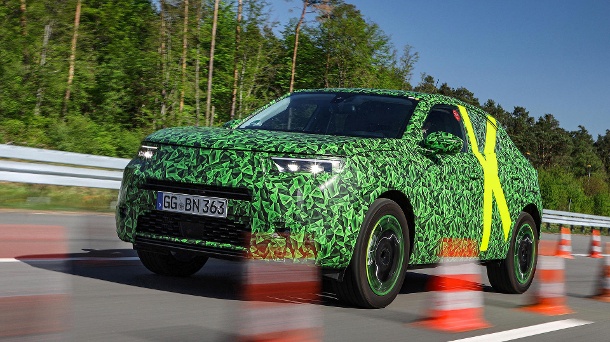 Opel is currently putting the finishing touches on the new mocha. The second generation of the compact SUV is due to go into production in autumn – and will be lighter, more economical and optionally also completely electric.
The Opel Mokka is about to change generations. As the manufacturer reports, the engineers are just putting the finishing touches on the second edition of the compact off-road vehicle. Production will therefore start in autumn, and the cars will be on the market from early 2021.
Less weight affects consumption and driving dynamics
Technically, the mocha is closely related to the freshly presented Corsa and, like this, uses a platform of the French parent company PSA together with Citroën , DS and Peugeot. This allows more space in the same area and also less pounds. Opel promises a weight advantage of up to 120 kilograms, which will have a positive impact on fuel consumption and driving dynamics.
At the same time, the new platform offers more freedom of choice for the engines. Since this architecture is consistently designed for different energy sources, according to Opel, the mocha will not only be available as a petrol and diesel engine , but also as a purely electric car. However, the Hessians have not yet given details of the technical data.