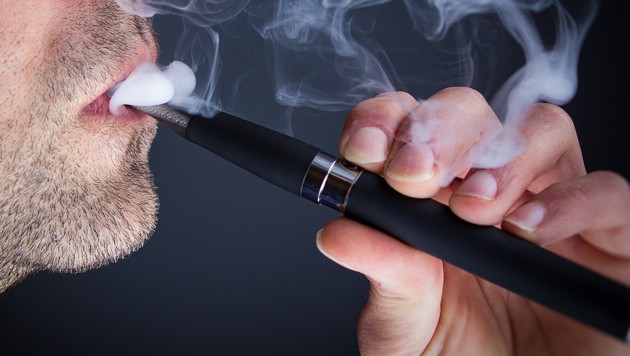 After the accumulation of dubious lung diseases as a result of the use of e-cigarettes, there is now the first death in the United States. On Thursday, the Illinois Department of Health reported the death of an adult male whose identity was not specified, who had previously used such a cigarette. The man had been hospitalized with "a severe, unexplained respiratory disease," it said on Friday night. The connection of reported cases with electronic cigarettes is now being closely examined.
The health authority CDC announced that the nationwide number of reported cases since the end of June has now risen to 193 in 22 US states. Although everyone had in common that those affected had smoked e-cigarettes, yet you have so far found no specific product that is associated with all diseases. There are many different e-cigarettes and thousands of so-called liquids – liquids that are evaporated.
Health officials worried about death
The FDA said it was "concerned" about the death. "The FDA has also received samples from a number of states and will examine them for their constituents," said department head of the FDA tobacco division, Mitch Zeller. It concerns the content of nicotine, but also the psychoactive substance THC and possibly contained chemicals.
The authorities had last reported that many victims with complaints smoked THC liquids. At first, however, it remained unclear how high the proportion of THC consumers was among those affected. As complaints of the patients, they list breathing difficulties, shortness of breath and chest pain. In addition, in some cases gastrointestinal diseases with vomiting and diarrhea.
According to expert, e-cigarettes are not harmless
It is known that e-cigarettes are not harmless , said CDC expert Brian King: "They can contain a variety of potentially harmful ingredients". For example, carcinogenic chemicals, heavy metals and other substances have already been found in corresponding products. There are also concerns about some flavors, King said. Although these ingredients would not be directly related to the cases of disease according to previous findings, but could increase the symptoms.