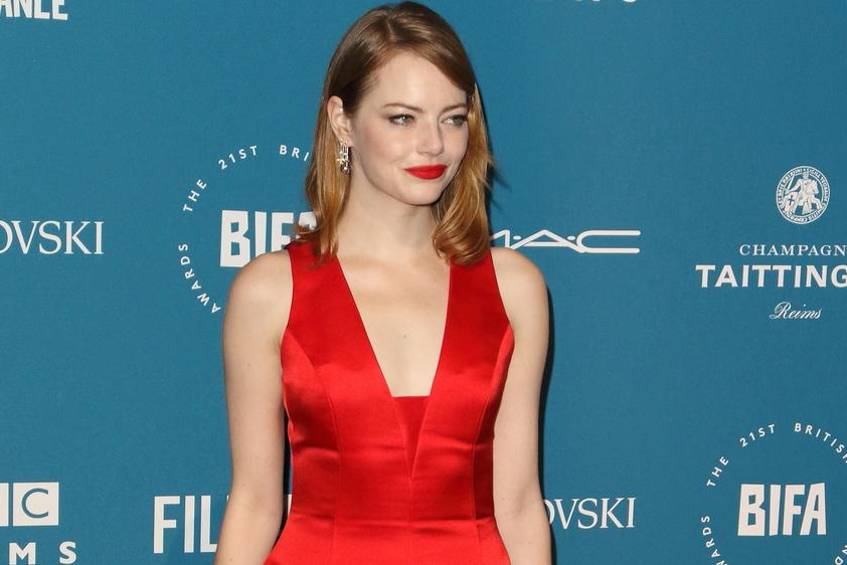 The little black dress or rather a red cocktail dress? Which clothing fits best on New Year's Eve and how to survive the turn of the year in style, has revealed style expert Caroline Fischer in an interview.
"And what are you doing on New Year's Eve?" – a question that dominates every small talk at the end of the year. Most attract numerous events and parties. Once you have decided, the next question is already in the room: "How do I dress to celebrate the New Year in style?" In an interview with the news agency spot on news, stylist and personality consultant Caroline Fischer revealed her personal professional tips for the perfect New Year's Eve outfits.
Since 2016, Fischer , who has worked for Karl Lagerfeld in Paris and for Adidas on the collections with Yojhi Yamamoto and Stella McCartney throughout her career , has been working independently with her company Talent & Soul , advising people to realize their full potential and through Attracting clothing and appearance to charisma and safety. These are the expert's advice for an individual New Year's Eve look.
Which colors are particularly suitable for New Year's Eve fashion?
Caroline Fischer : Of course, particularly dark colors such as black, dark blue or even the very fashionable dark green look very festive. But if that's not the color you like to wear, you can of course wear louder colors or bring some glitter and sequins into play … So, New Year's Eve styling is a lot of fun.
Is there no-gos on New Year's Eve outfit?
Fischer : Actually only that one does not feel comfortable in his outfit, because the glittering substance is scratching or the neckline is so deep that one must constantly remember to avoid certain movements. It is important that you can move comfortably and elegantly and feel great! Because only in this way does one get into his charisma.
What make-up do I best wear on New Year's Eve?
Fischer : I think that on New Year's Eve it may be a little more. The legendary Smokey Eyes or a little bit of glitter over the eyes complete the outfit fantastically. Or one emphasizes his femininity with a great lipstick. Just make sure that the make-up fits the outfit and it does not get too much.
A cozy celebration with friends is on the plan. How do I dress to be neither overdressed nor underdressed?
Fischer : There is a very simple trick: an elegant dress in combination with sneakers or biker boots. Because of this style break, no matter what happens, you are always somehow dressed appropriately. Elegant, but casual too.
The New Year's Eve party takes place both inside and outside – how do I dress elegantly, but still warm enough?
Fischer : One should anyway cover up for the fireworks outside in any case. There is a great selection of fur vests and plush jackets this year. They look beautiful over a festive outfit and still keep you warm.
Do you have styling tips for men especially for New Year's Eve?
Fischer : I think it's great when men show their elegant side on New Year's Eve. A black slimfit shirt or if it fits, a velvet jacket … there are many possibilities. Men can also show themselves from a completely new side and surprise their friends. Who does not want to exaggerate, simply mixes his look with sneakers. That adds a touch of coolness to the elegance.