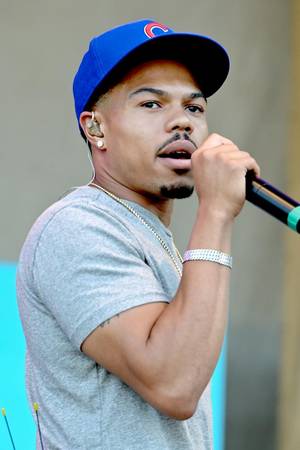 In March, Chance the Rapper announced offspring, now it's here. The US musician is happy about the birth of his second daughter.
Chance the rapper (26, "No Problem") in luck: The American musician has become father of a daughter for the second time. On Instagram, the 26-year-old's wife, Model Kirsten Bennett (26), took a snapshot of the youngest family member and wrote, "Our sweet little Marli is here."
Chance the Rapper, whose real name is Chancelor Bennett, announced the second offspring in March of this year – a week after he had given his long-term friend Kirsten the jury. With newcomer Marli, the family is now four. Daughter Kensli was born in 2015.