Hot snapshot: Via Instagram, Halle Berry surprises her fans with a topless photo on which she proudly presents her new tattoo.
Where should you look there first? Halle Berry (52, "The Call – Do not hang up!") Proudly presents her new tattoo on Instagram. The work of art consists of a filigree vine with many leaves that runs the entire back of the actress – a real eye-catcher: "Who says that I'm not a mermaid," she writes under her post, evidently referring to her glittering sequin skirt ,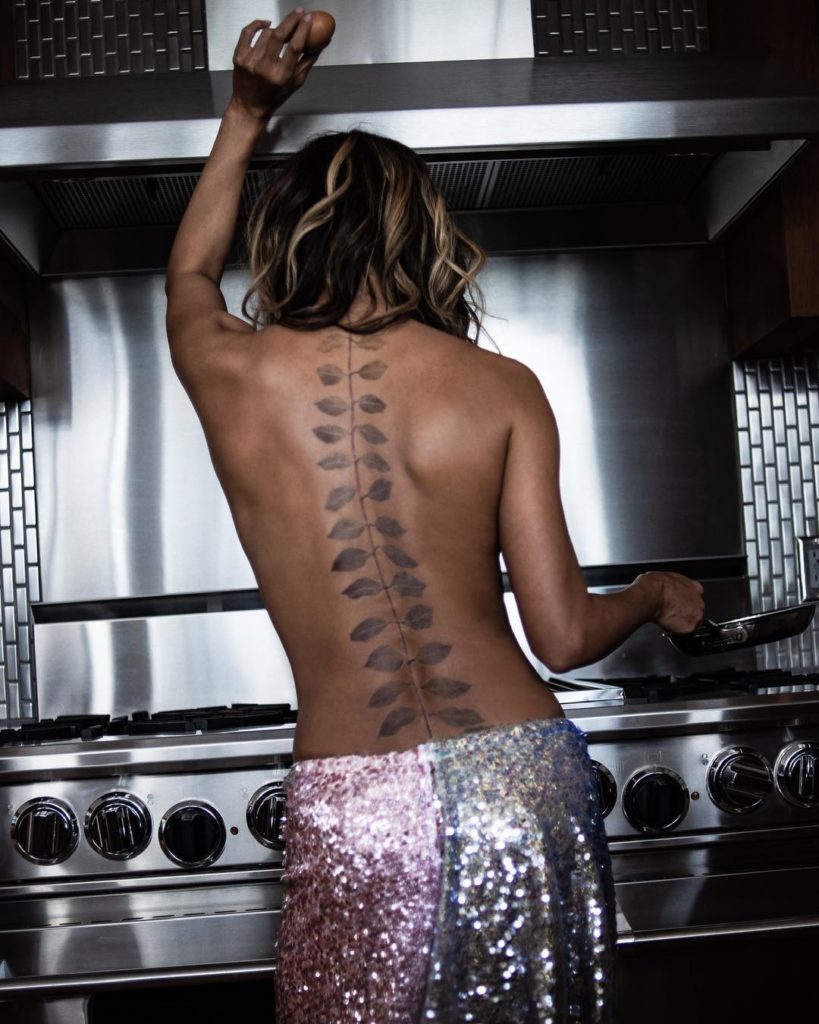 By the way, the 52-year-old is up without the stove. In her right hand she is holding a frying pan and apparently wants to prepare a breakfast with the egg in her left hand: "The best way to cook something," says the commentator.