BMW has unveiled the 19th Art Car in Miami Beach. John Baldessari pepped up the BMW M6 GTLM with minimalist means. The racing car will be used in January 2017 at the 24h race in Daytona.
The tradition began in 1975. Back then transformed Alexander Calder a BMW 3.0 CSL in the first Art Car at all. Since then, 18 other BMW vehicles have entered the illustrious series. All were created by artists based on existing vehicles.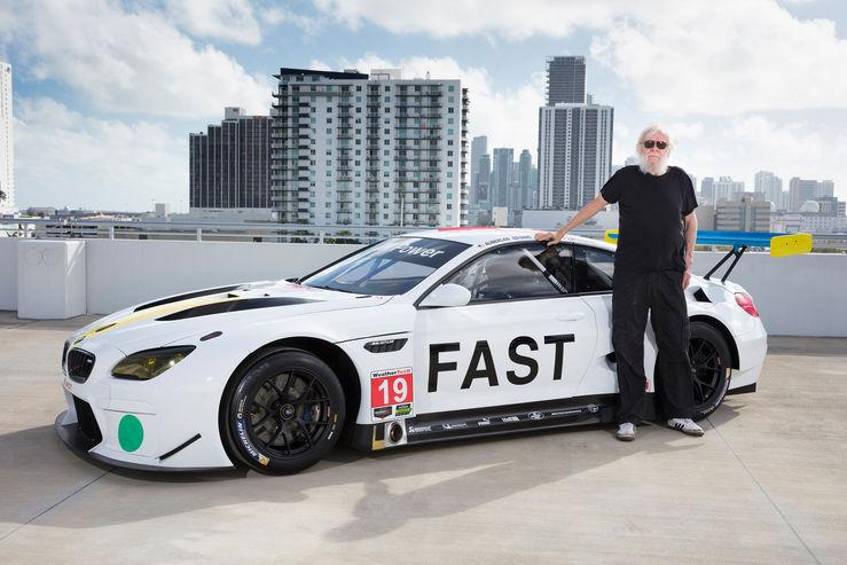 Big "Fast" lettering on BMW M6 GTLM
The latest BMW Art Car, the manufacturer on the Art Basel in Miami Beach from. It is based on the BMW M6 GTLM – the racing version of the M6 according to the rules of the GT cars for Le Mans . When long-distance classic of maximum 585 hp dipped racing cars (depending on the BOP classification) but to not. Its field of application is the sports car series IMSA, which in the United States and Canada is based.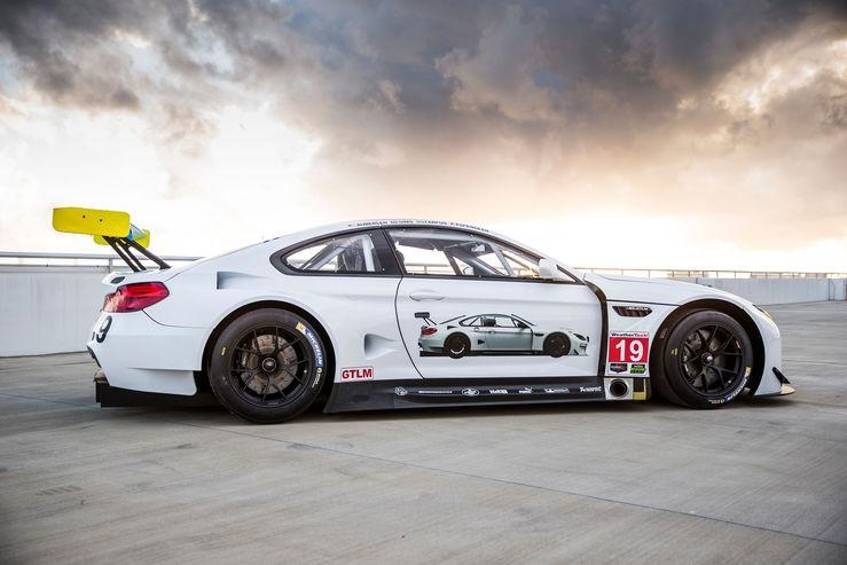 Artist John Baldessari was entrusted with the task of transforming the M6 racer with 4.4-liter V8 biturbo in an Art Car. The American and representative of contemporary conceptual art chose a minimalist approach. He worked with only four colors – red, yellow, blue and green – which he incorporated into the ground tones white and black. The roof of the BMW M6 GTLM adorned with a large red dot. With the white basic color, it now looks like a replica of the Japanese flag. On the left-hand side of the vehicle, the word "Fast" stands in capital letters. Quick it should be so, the race car . 2016 won BMW in the IMSA although no race win, but after all three podium ranks against the competition of Corvette, Ford, Porsche and Ferrari.
The Art Car is powered by a V8-Biturbo. BMW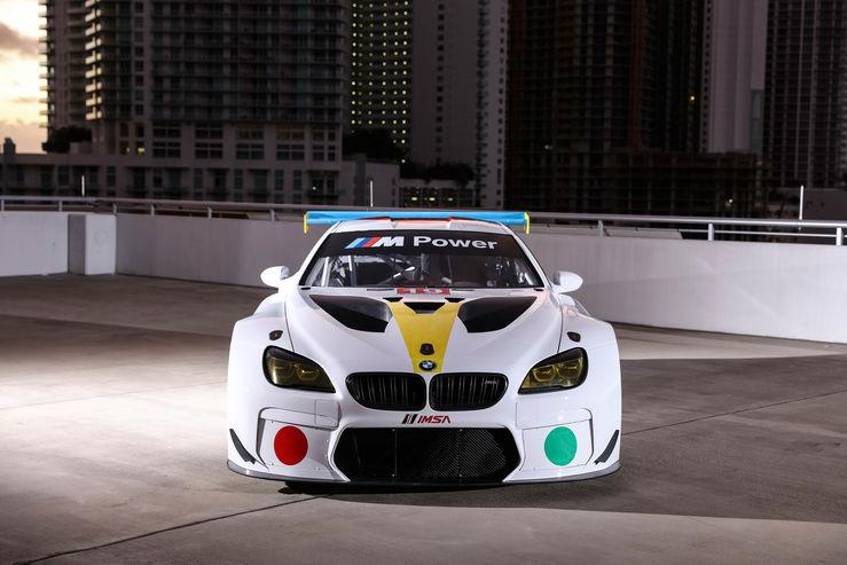 On the right-hand door has Baldessari placed the M6 in miniature. The tail wing is held in blue, the end plates in yellow. The bonnet carries a yellow strip, which pulls up from the BMW kidney. A red and a green dot to the left and right of the vehicle front complete the design. The Art Car, weighing less than 1,250 kilograms without a driver, will be celebrating its racing champions at the end of January 2017 at the 24h race in Daytona. At the wheel, Bruno Spengler, Augusto Farfus, Bill Auberlen and Alexander Sims alternate.
In our slide show we show you all BMW Art Cars from 1975 to today.