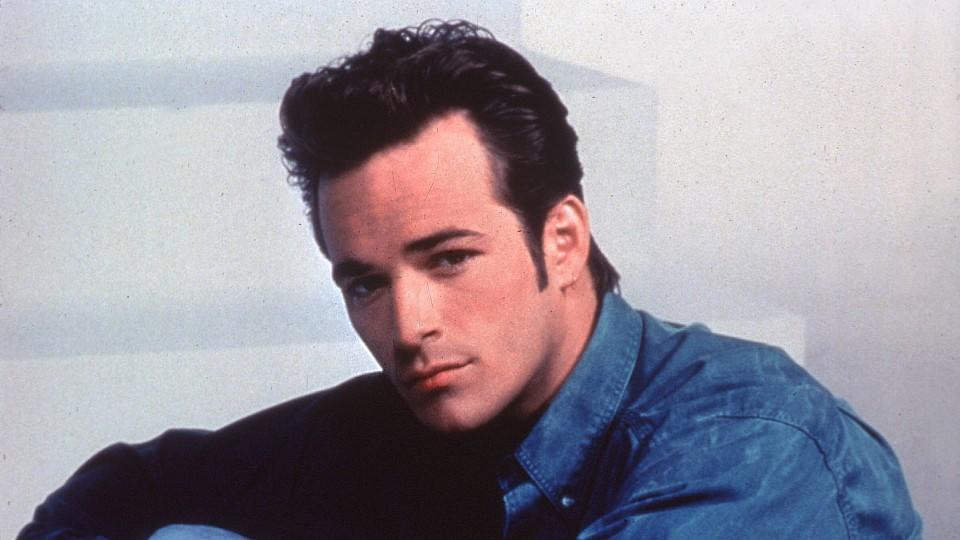 Hollywood in mourning: Actor Luke Perry (52), known as Dylan from the cult series "Beverly Hills, 90210", is dead. The actor suffered a severe stroke last Wednesday. The TMZ reports that the 52-year-old died as a result of the stroke on Monday morning at St. Joseph's Hospital in Burbank, California. How the actor looked today is shown in the video.
Luke Perry died in the presence of his family
In his final hours, Luke Perry, according to his spokesman, is surrounded by his children Jack (21) and Sophie (18), his fiancée Wendy Madison Bauer, his ex-wife Minnie Sharp, his mother Ann Bennett, his stepfather Steve Bennett, his brother Tom Perry, his sister Amy Coder and other family members and friends.
Last Wednesday, the only 52-year-old actor suffered a "massive stroke" at his home in Sherman Oaks, California. As "TMZ" has learned from the recording of the emergency call, Luke Perry was still approachable at this time. Later, however, his condition worsened progressively. The video shows one of his last public appearances.
Shannen Doherty: "I hold you tight and give you my strength."
Many of his fellow actors had expressed convalescence on social networks, including Shannen Doherty, 47, who played his girlfriend Brenda in Beverly Hills, 90210. To the nostalgic snapshot of the two she wrote: "My friend, I hold you tight and give you my strength. You can do it." Shannen Doherty fights since 2015 even against breast cancer.
Most recently, Luke Perry returned to the scene through his role as Fred Andrews in the US series "Riverdale." He also participates in Quentin Tarantion's latest film "Once Upon a Time In Hollywood". His breakthrough, the actor celebrated but already in the early nineties: From 1990 to 2000, he played in ten seasons the high school student Dylan McKay in the popular series "Beverly Hills, 90210". Recently it became known that there should be a comeback of the hit series.