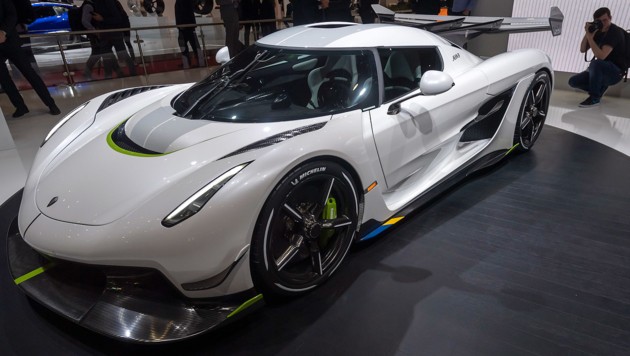 Jesko is the name of Koenigsegg's latest sports car creation. The flounder, which will celebrate its premiere at the Geneva Motor Show (until March 17), is the successor to the Agera RS – the world's fastest racing car. The refined in many ways Jesko is said to outdo the Agera RS: Koenigsegg plans to send the new Hypercar on a journey beyond the 300 mph, which corresponds to more than 480 km / h.
For the time being, however, a new speed world record remains theorized, as Jesko has so far cracked this brand only in simulations, and that only with modified aerodynamics. Technically, the conditions should be met. Thus, the modified in many details 5.0-liter twin-turbo V8 is basically able to throw almost 1300 hp and 1500 Newton meters in the drive. If the 8500-rpm engine is fed with ethanol-rich E85, the power even increases to over 1600 hp.
The engine is coupled to a new multi-clutch gearbox developed in-house, with which several gear stages can be skipped spontaneously with one gear change. Koenigsegg calls it "Light Speed ​​Transmission (LST)", so light speed gear: The gears should be changed practically without any delay, no matter which gear you jump in whichever. The secret behind it: The 90 kg light transmission has seven clutches.
In the suspension, the Swedes on both axles rely on a triplex damper system that allows the vehicle height to be adjusted and guarantees optimum levels even in extreme driving situations. In addition, there is an adaptive rear-wheel steering and a striking aerosol system, which presses the 1.4-tonner at 275 km / h with a pressure of 1000 kilograms on the asphalt.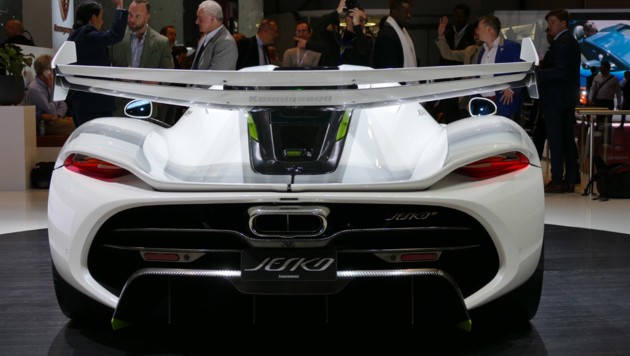 Despite being an extreme car in all its aspects, the Jesko can offer its maximum of two passengers in the interior slightly over the Agera RS some amenities such as air conditioning, infotainment system or cupholders. The workplace is very tidy, because many vehicle functions are controlled via the 9-inch touch screen in the center console. Driving information displays a 5-inch screen on the steering wheel.
Incidentally, the name comes from the father of company founder Christian von Koenigsegg, Jesko von Koenigsegg. The Swedes have announced plans to build a total of 125 Jesko. The price should be in the range of three million euros.