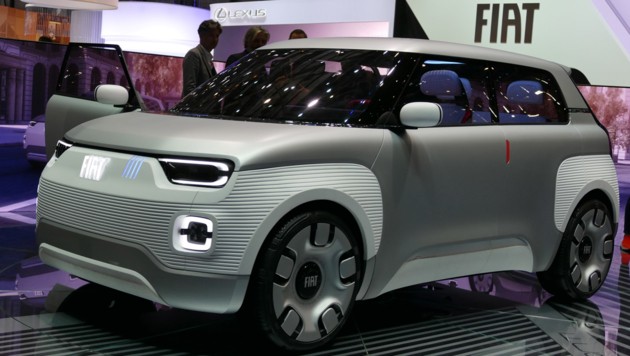 Fiat remembers old virtues. On their own and on foreign side: The Centoventi should be as mass-suitable and as cheap as once the Model T of Ford. "Electromobility for all," is the motto of Fiat's new small car study. Thanks to its modular design, the city car can be adapted to your own taste and range requirements.
The fact that the quite classic designed hatchback model reminds at first glance of Fiats successful times with the mass models Uno and Panda 1, should not be a coincidence. What the two micro-cars were for the petrol car is to represent the Centoventi for the e-era: "democratic" mobility for all. Cheap but cool.
Thousands of tools for customization The
only available color, the idea is, is a somewhat cheerless gray. The limited color choice is reminiscent of the only available in black Ford Model T, the early 20th century made the car a mass phenomenon. And soon after its monotony failed, as with the car market and the need for individualization of the clientele grew. A mistake that Fiat does not want to repeat. In order for buyers to make the car their own personal item, there are a variety of different stickers, bumper types and roof modules. On request, even a soft top can be had, which makes the small car to convertible.
The interior also offers space for private. The dashboard has small holes that allow the installation of additional components of any shape and function thanks to a Lego-type plug-in system. On standard instruments omitted the study, instead you can hook your own smartphone behind the wheel.
Battery for in-the-living room loading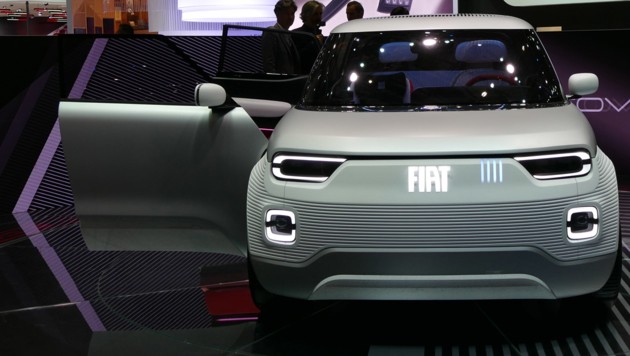 The 3.70 meter flea is driven electrically, but can also be adapted to personal wishes and needs. For example, the factory-wide range of 100 kilometers can be extended up to four additional battery modules up to 500 kilometers at any time. The upgrade batteries should not only be sold, but also rented. One of the batteries can also be removed and recharge in the living room in the socket.
Although the Centoventi is a study, Fiat is obviously quite serious about the concept. The manufacturer speaks relatively concretely of a future and promotes the model as cheapest battery electric car on the market, which is also the easiest to clean, repair and maintain and with lower risk of damage and lower total cost of ownership for the models of the competition.