Donald Trump goes after his victory in the state of Wisconsin as the winner of the US presidential election campaign. He will be the 45th president of the United Staten of America. Trump surpasses 276 electoral votes the minimum of 270 votes is already clear. Hillary Clinton currently comes on only 218 votes and can not win.
In the traditionally Democratic Pennsylvania State Key Trump had previously emerged surprisingly victorious. Trump had previously gained the important state of Florida after a long head-to-head race with Hillary Clinton. In North Carolina Clinton was a long time in front, but Trump took on and won this important state.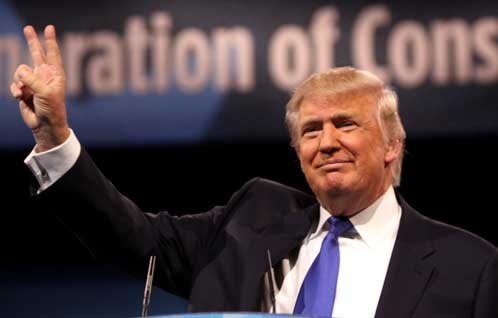 The competitive state of Virginia was Hillary Clinton win. In the key state of Ohio by contrast Donald Trump was able to prevail. Even Wisconsin won the Republican.
Außerdem gehen Wyoming, Arizona, Idaho, North Dakota, South Dakota, Nebraska, Kansas, Oklahoma, Texas, Arkansas, Lousiana, Missouri, Mississippi, Alabama, Alaska, Tennessee, Indiana, Kentucky, West Virginia, South Carolina, Georgia, Iowa und Montana an Donald Trump.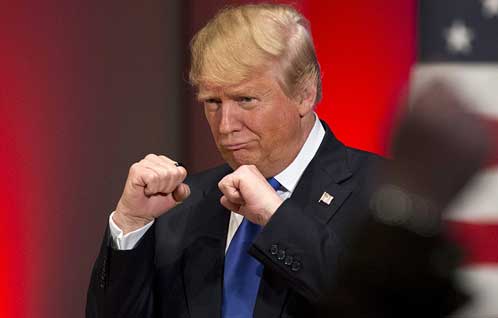 Hillary Clinton konnte sich in New Mexico, Maine, Washington, Kalifornien, Hawaii, Colorado, New Mexico, Illinois, Maryland, New Jersey, Delaware, New York, Connecticut, Massachusetts, Vermont, Nevada und Oregon durchsetzen.
In the states of Minnesota, Michigan and New Hampshire, the counting is still ongoing.