David Beckham needs no introduction. He is an international star, loyal husband and sensible father of four children. He is the most humble superstar and the dearest of audience. He is one of the most loved celebrities globally. Recently People Magazine announced the s3xiest man of the year and there is no surprise in taking the name as David Beckham.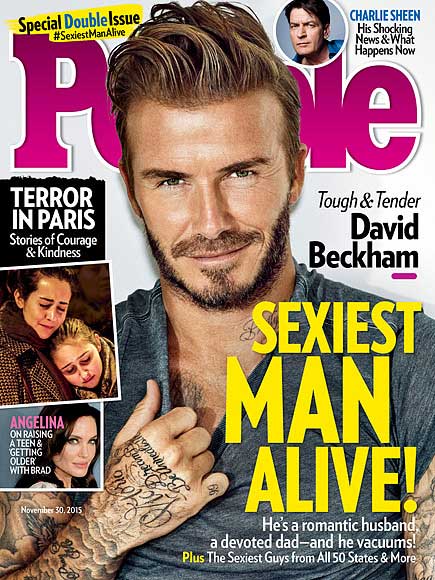 Accepting the crown, Beckham says- 'It is a huge honor. And I am very pleased to accept.' He further said in a cover story that he never feel like that attractive and s3xy person.
Beckham, 40, tells- 'I mean I like to wear nice clothes and nice suits and look and feel good, but I don't ever think of myself that way.' While he shared the great news with his wife Victoria Beckham, she was immensely pleased to hear it and congratulated him blushingly.
At this gesture of Victoria, David Beckham said- 'I would hope that she feels this way about me all the time anyway!' He said that they laughed at it and astonishingly exclaimed- 'Really?! S3xiest man alive? Really?'
Well, congratulations Beckham, you are truly the heartthrob and you deserve this crown completely.